About us
If you're stomach is growling and telling you that tonight's the night for a treat, then give Vinny's Pizza Pasta & Ribs a call. Or better yet, order right from your computer! It's fast, easy, and you won't have to use any phone minutes.
Our menu has all the great pizza favorites you want and so much more. Dig into our specialty pizzas like Elpaso and Capricciosa or have some old favorites like the Supreme or Pepperoni. We have lots of pasta dishes, including Ravioli Ricotta, Carbonara, and Boscaiola.
We'd love to see you come in for a night out, and we'd be happy to deliver our specialty pizzas right to your door. We're right in the heart of Tweed Heads on Ducat Street. Stop in or order online today for some great pizza!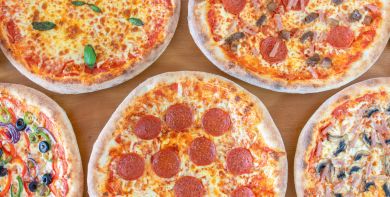 Reviews
Danny
"Pizza with extra ingredients was amazing ❤️"
8/02/2020
Nyree
"Always love your food but just wanted to let you know that there were a few olive pips in our supreme pizza tonight. Everything else was amazing and the ribs were fantastic!"
10/01/2020